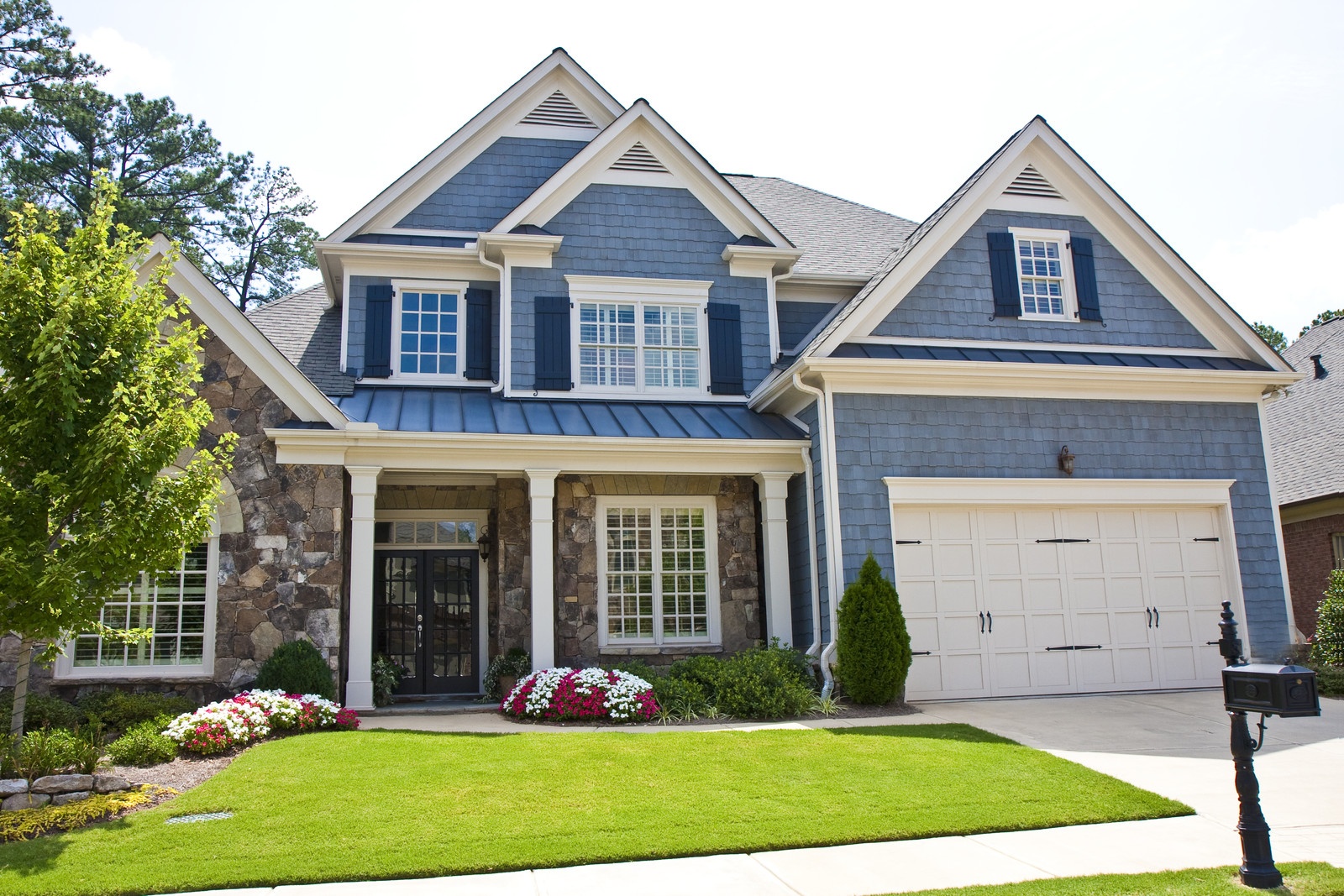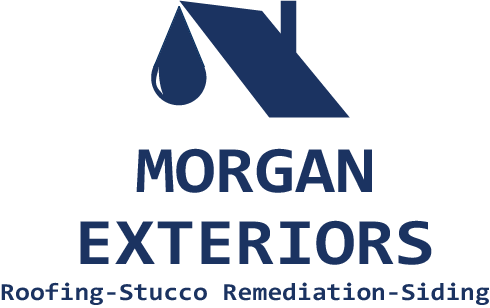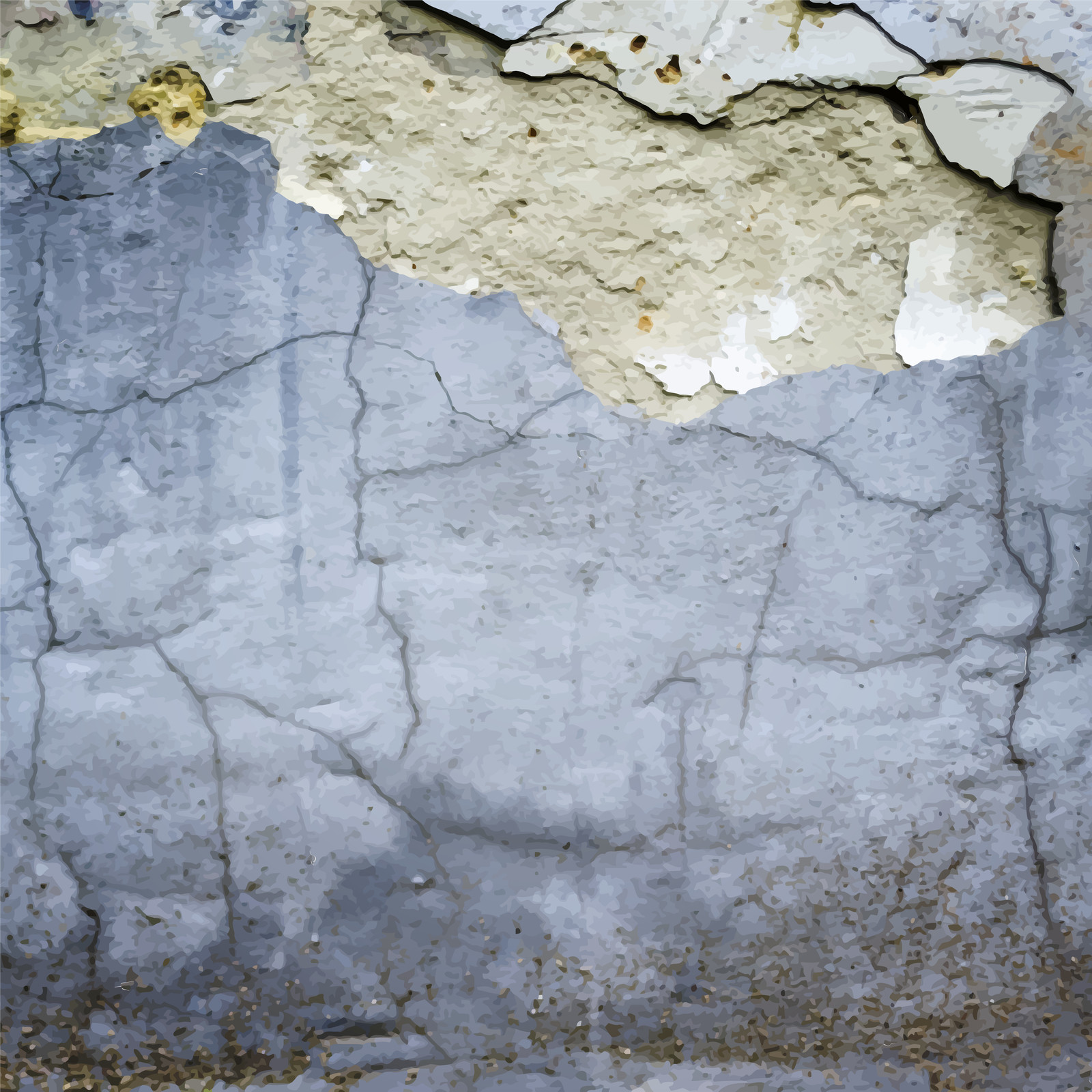 Should You Repair Your Stucco Siding?
Whether to repair or replace your stucco siding requires that you determine what is best for your particular situation. With the bad "stigma" associated with stucco siding in the current housing market environment. If you are planning on selling your home then it may be in your best interest to replace it.
But say if you have an older or historic home and you want to keep that look and most people that would be interested in that type of home may not have any issues with stucco siding. When stucco is installed correctly it is a great low-maintenance product.
So for this situation, you should consider repairing it instead of replacing it with Hardie, Vinyl, or wood siding.
Why you should consider replacing your stucco instead or repairing
The reason so many homeowners have opted to have their stucco siding replaced versus repaired is a practical reality. Stucco siding has proven to be detrimental in the sale of a home. With home inspection failures on the rise due to stucco contamination upwards of 50,000 in just Southeastern Pennsylvania (Source: Daily Local News).
The homes that have been affected mostly are homes built in the last 20 years. It seems to be that a lot of home builders were taking shortcuts that compromised the stucco siding by allowing moisture to get behind it which in turn was the perfect condition to create mold. This mold contamination is what is causing most of the stucco failures. Combine the shoddy workmanship of not waterproofing the stucco, not using enough layers of stucco material, and improperly installed windows. And that made for a lot of homes being doomed from the start.
Should I buy I home without getting a Stucco Inspection?
Again it will come down to what you willing to accept if you don't and eventually you find out that it will need to be repaired or replaced.  Most homeowners' policies, if not all, will not cover Stucco remediation or replacement costs. And the cost ranges from a small project costing a few thousand dollars to 100s of square feet of siding running into the hundreds of thousands of dollars depending on how much stucco you have.
What is the Process For Replacing Stucco?
The process for replacing your stucco is pretty straightforward albeit a process for an experienced stucco contractor. The stucco is removed and discarded properly if it has been contaminated by mold. Then removal of the damaged wallboard so that new wallboard and a vapor barrier can be installed before replacing the siding with a different siding such as James Hardie Board siding, vinyl or wood siding. Of course, you can replace it with stucco again but obviously you want it installed properly this time.
What is the Difference Between Just Replacing Stucco and Remediation of Stucco?
The process of stucco remediation is a much more intensive process than just replacing it. Although there are similarities in the process for replacing as there is for remediation. Such as safe removal of the stucco and wallboards which more than likely are contaminated.
But with remediation, the windows are removed, the framing & sheathing that are damaged are replaced. The house has a drainable wrap applied. With new windows installed properly with flashings now attached more, house wrap, and a waterproofing screen to protect it from rain.
There should be a kick-out flashing installed between the roofline and where the siding begins. You can now add replace the home with a siding of your choices such as Hardie, vinyl, wood, or even stucco.
Can't I Just Have it Patched?
Well, the short answer is no if you are serious about truly solving your stucco problems. If you are just going to have a contractor just patch up the areas that are compromised you are probably just buying time before you more than likely have another stucco failure in another part of your home.
Don't be like a lot of homeowners and pretend that it can't happen to you. While you are in denial the problem could be getting worse behind the stucco and you won't even know it. Give Morgan Exteriors a call and we can get out to you quickly and help you determine the best course of action. Contact us today at 484.568.4457 or 877.401.4777 or email us at info@morganexteriorsllc.com
Before and During Stucco Remediation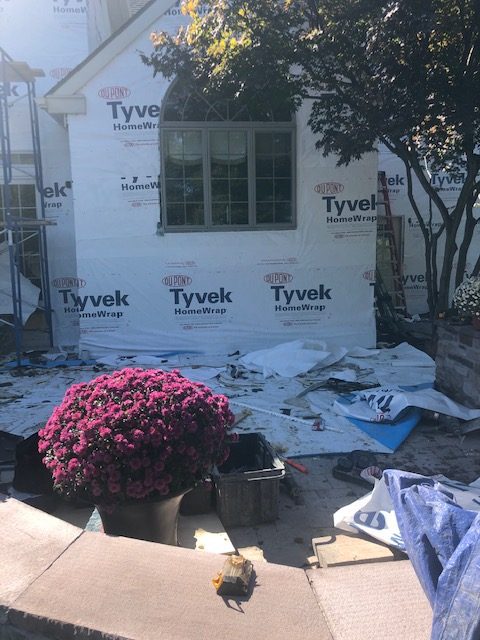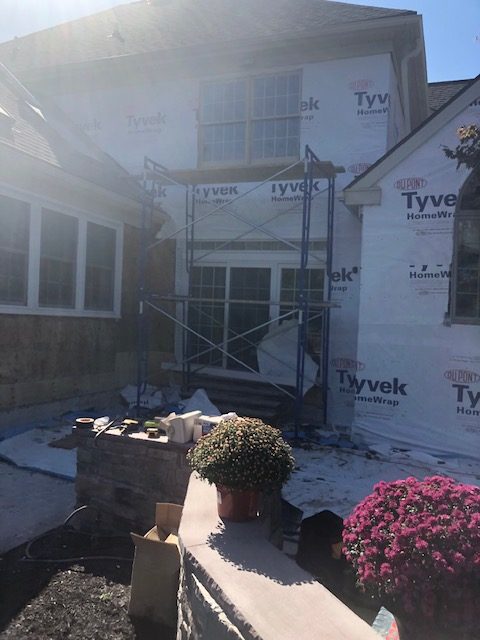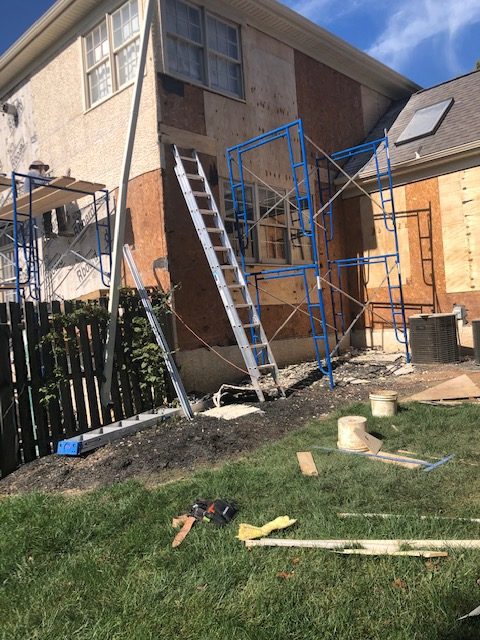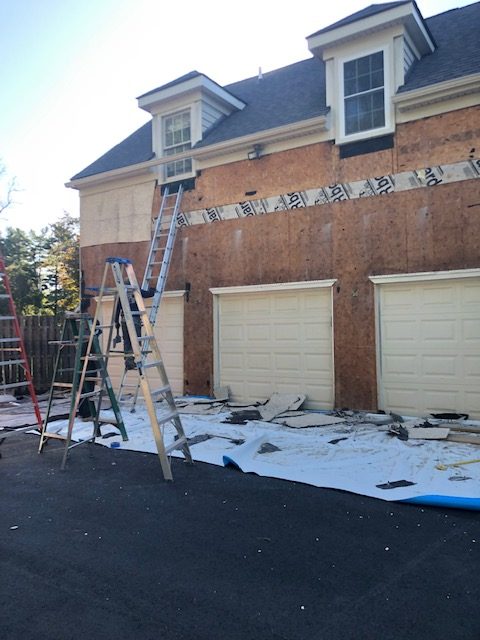 AFTER –  Stucco Remediation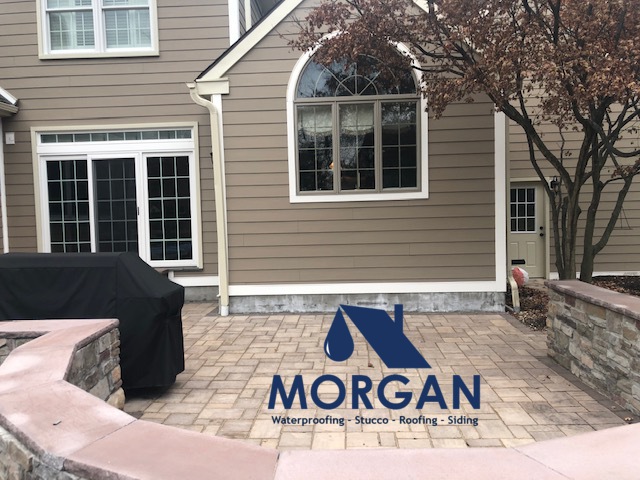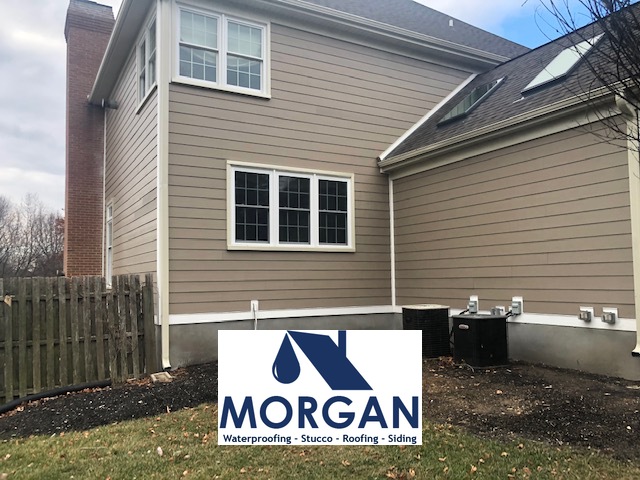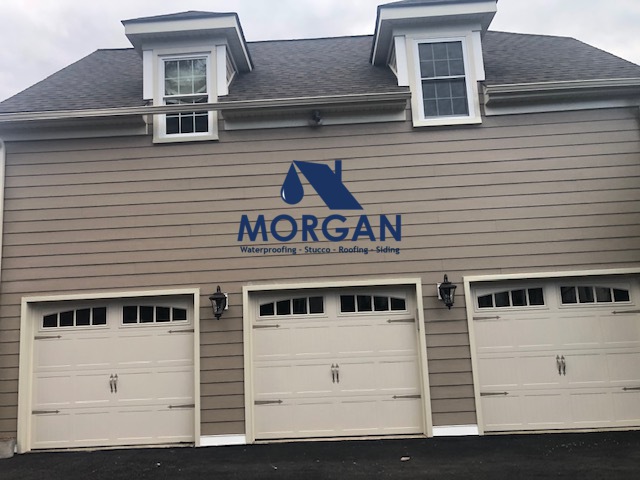 Get A Free Consultation & Estimate
Contact us by submitting the form below to request a FREE consultation. We an also provide you with an estimate or or quicker service call us at 877-401-4777 or 484-568-4457